Jones Junction has been serving Maryland since 1917.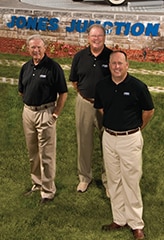 Mr. Vernon Jones started out selling  Studebakers in Conowingo, Maryland with his father, C.M. Jones. From then on, the dealership began to expand with the acquisition of Plymouth, Nissan, and Honda Motorcycles in 1963, and then again with the addition of Chrysler, Toyota, and GMC franchises in 1966. Due to the increased business, the Jones family outgrew their facilities on North Bond Street and 305 Baltimore Pike, landing them at our current location on Belair Road.
Since then, Jones has replaced their GMC franchise with Dodge and Jeep, and has added new facilities for Nissan, Subaru, Kia and Hyundai dealerships, currently employing over 400 people. Mr. Jones' three children, Larry, Danny, and Beverly are still active with the dealership and have partnered up with Bryan Kilby to carry on their father's philosophies and renowned success.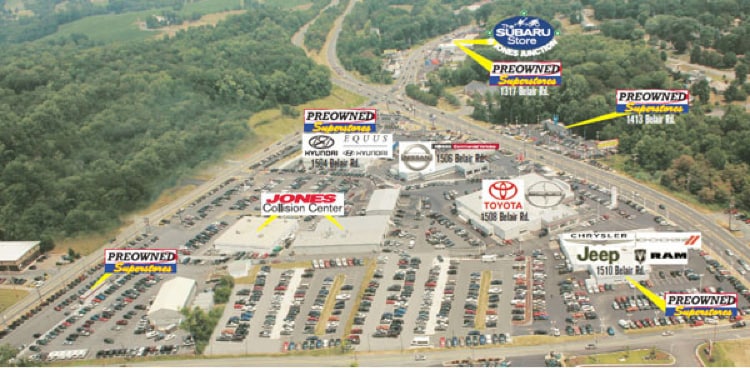 Getting Acquainted with our New Toyota Dealership, Serving Bel Air, Edgewood, Parkville, Aberdeen and Middle River
At Jones Toyota, our goal is to exceed your expectations at all times. The moment your walk into our showroom, which features the latest Toyota Camry, Sienna, RAV4, Corolla and Prius models available, we intend to help you find a new or used car you'll love. But, our relationship doesn't end there.
Once you drive your new vehicle off the lot, you want to make sure that you get as much good use of out of it as possible. That's where our car service and repair center comes in. If you buy or lease a vehicle from us, you're getting quality maintenance with certified Toyota parts that are also available for purchase. Basically, you'll know your vehicle is in good hands, from beginning to end.
You're also in good hands with our team of Toyota lease and loan specialists. They take the stress out of the situation and work to make sure you have a pleasurable experience, while also meeting your financial needs.
So, what's the quickest and easiest way to experience this unmatched service? Jones Toyota can easily be contacted online or by phone. Or, swing by and see us in person. Our showroom is conveniently housed at 1508 Belair Road Bel Air, Maryland, and we're are always happy to chat about new vehicles and answer any questions you might have.