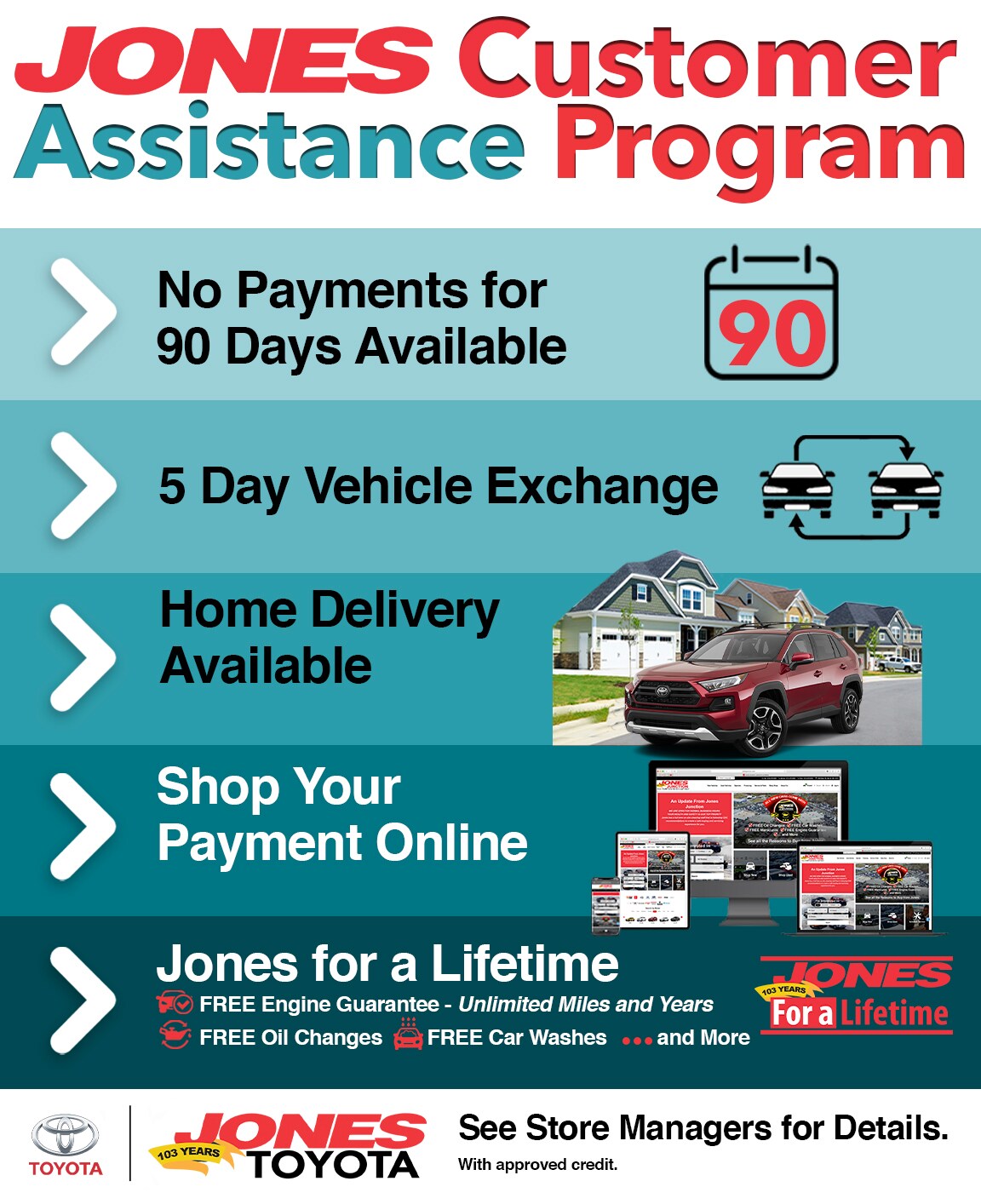 Details about the Jones Customer Assistance Program that runs through March 31st 2020.
Jones has multiple banks offering no payments for 90 days with approved credit. For complete details please see Store Manager.
Vehicles may be exchanged up to 5 business days after purchase. The exchange must be completed on a vehicle of equal or greater value. The difference in price will be made up with cash or financing. Qualifying vehicles to exchange must have less than 200 miles added to it from time of purchase. See store managers for details.
Home delivery available for New & Used vehicle purchases within 100 miles. See store managers for details.
Most of the Jones Junction Group offers online payment shopping through its websites. See store managers for details.